Where Acqua for Life works
Ongoing projects
Completed projects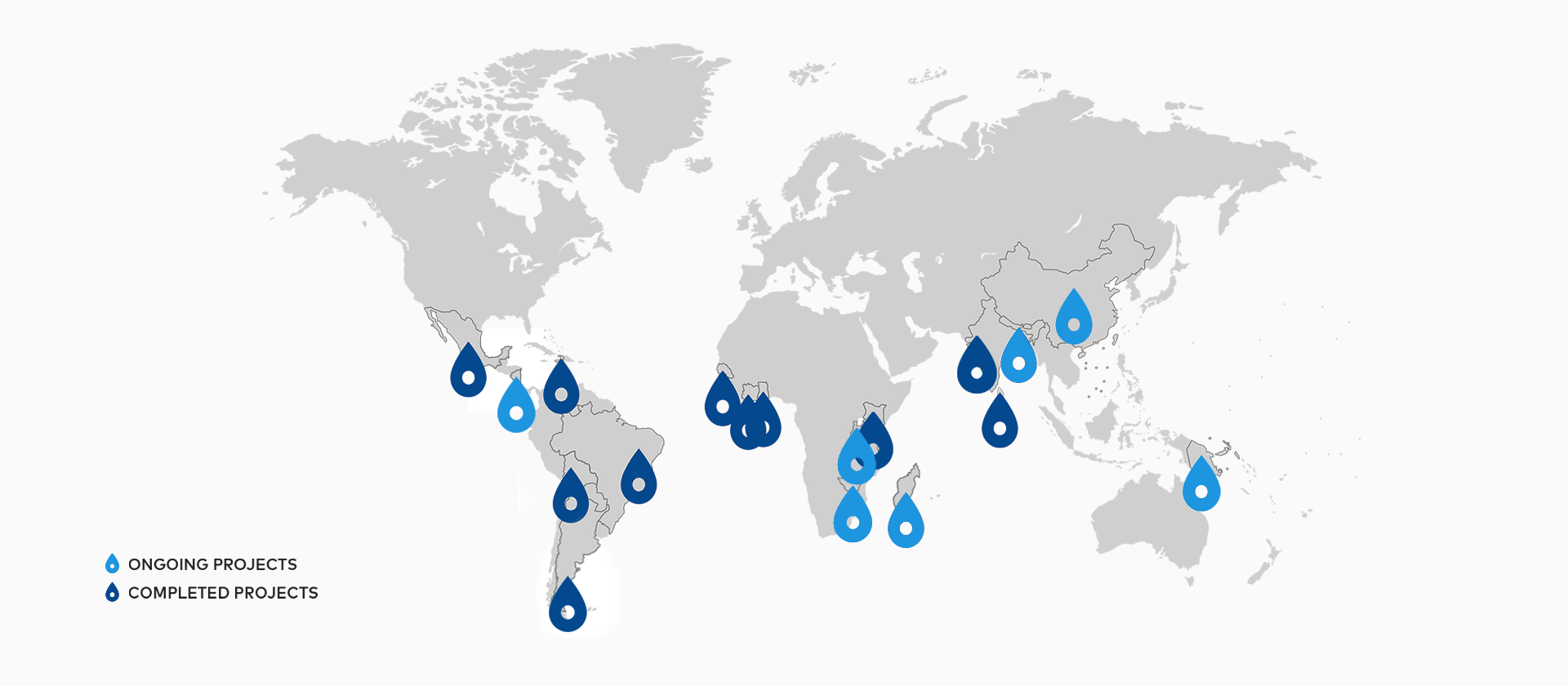 413 water supply
systems
Over 9M€
invested in water
"Water is perhaps the element that I feel closest to. For me water represents life and regeneration, but also calmness and serenity. Access to clean water is undoubtedly one of the greatest challenges in the 21st century."
Read more
Acqua for Life was created in 2010 from a philosophy as simple as it is fundamental: that water is one of the most important elements to life, as it creates life and empowers lives. Yet for 1 out of 9 people globally, clean water is difficult to access.
The Acqua for Life initiative focuses on delivering universal access to drinking water in water-scarce regions. Among its principal values are:
A comprehensive approach committed to addressing the issues of clean water, hygiene, and sanitation in the most deprived communities
Activities that include the installation of water points, latrines, and rainwater collection, water filtering, and water purification systems
A sustainable approach to structuring projects, including education for the community about how to maintain the projects and WASH (water, hygiene, and sanitation) behavior, to empower local communities and sustain Acqua for Life projects in the long term
Access to clean water has a positive socio-economic impact on communities' health and livelihood. Via its projects, Acqua for Life's mission is to play a role in helping people reclaim their right to drinking water and sanitation.
Acqua for Life

Our partners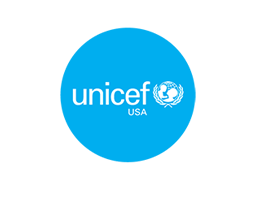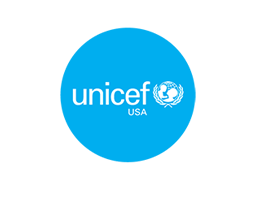 For the eleventh year running, Giorgio Armani's Acqua for Life campaign continues to help Unicef provide safe, clean drinking water for children.
Since 2010, Giorgio Armani has supported Unicef's Water, Sanitation and Hygiene (WASH) Programs in Burkina Faso, Nicaragua, Ivory Coast, Guatemala, Haiti, Tanzania, Togo and Vietnam. As part of Acqua for Life's 2020 campaign, funds raised are supporting Unicef's WASH programs in Nepal, improving water quality and providing sustainable access to safe drinking water for approximately 5,000 people.

In 2018, Acqua for Life selected WaterAid to join its existing partners, in light of WaterAid's technical expertise in the WASH sector. WaterAid is working to make clean water, decent toilets, and good hygiene normal for everyone, everywhere, within a generation, and is currently working across 28 countries to change the lives of the poorest and most marginalized people. Also, WaterAid has a global presence, collaborative approach, and commitment to finding sustainable solutions to the water crisis around the world.
Between 2018 and 2020, the Acqua for Life initiative is supporting three WaterAid projects focusing on schools and health care facilities in Madagascar, Nepal, and Papua New Guinea. This year a fourth project is initiated in Nicaragua.
In 2020, Acqua for Life is joining forces with Water.org, a global non-profit organization that helps people get access to safe water and sanitation through affordable financing, such as small loans. With more than 25 years of experience and insight, Water.org uses market-driven financial solutions to transform lives and end the global water crisis. To date, Water.org has empowered more than 25 million people in 16 countries with access to safe water and sanitation.
In partnership with Acqua for Life, Water.org will work to transform the lives of more than 18,000 people in Tanzania with access to safe water and sanitation.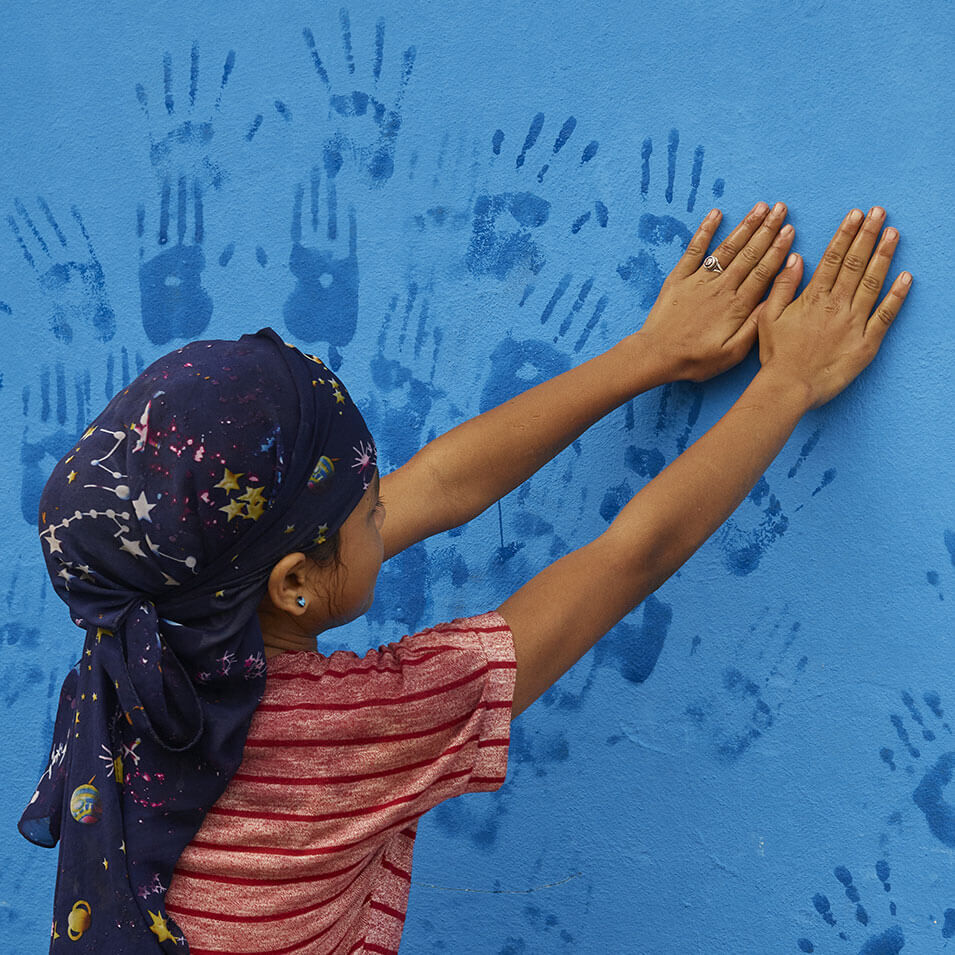 Acqua for life
by Viviane Sassen
After capturing the joyful journey to clean water in Madagascar, Viviane Sassen visited Nepal to capture an Acqua for Life project in partnership with WaterAid. Here, Viviane Sassen created a film and photographs that capture the transformative power clean water has in healthcare facilities and birthing centers. Her video and photos show the immanent connection between water and life. Viviane Sassen's aesthetic draws on documentary as much as staged photography, and its visual multitude invites myriad interpretations. The work aims to disregard traditional genre boundaries and tackle the often-problematic link between photography, imperialism, and the colonial imagination.
ACQUA FOR LIFE THROUGH AN ARTISTS' LENS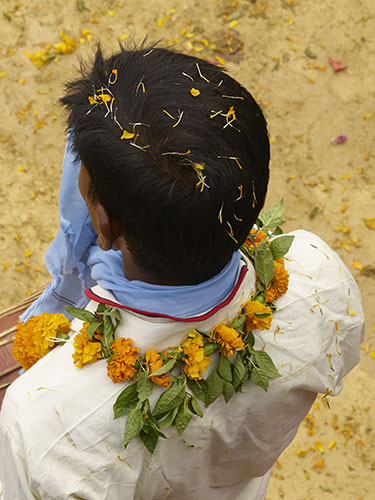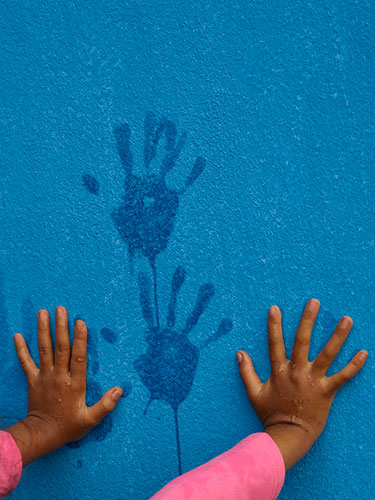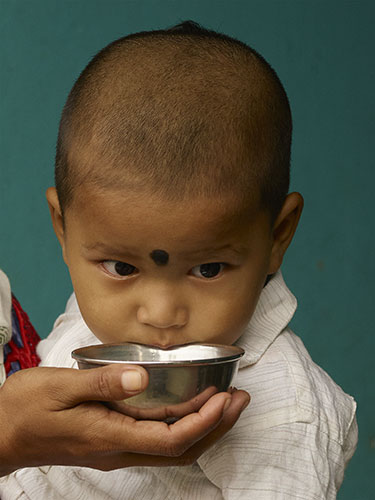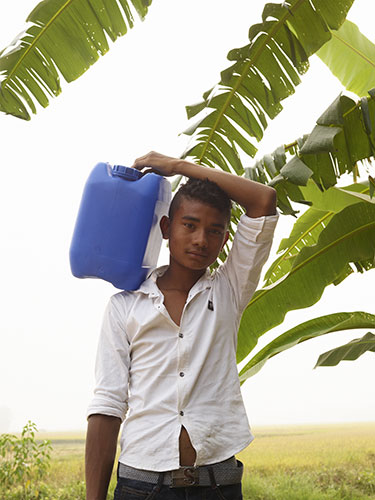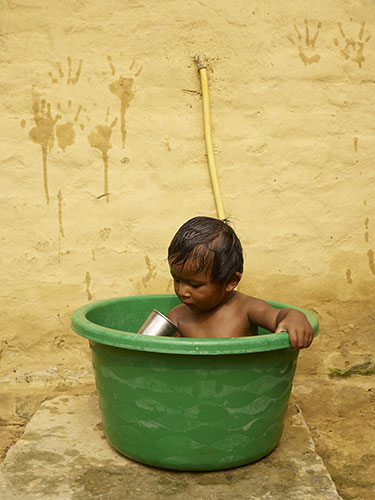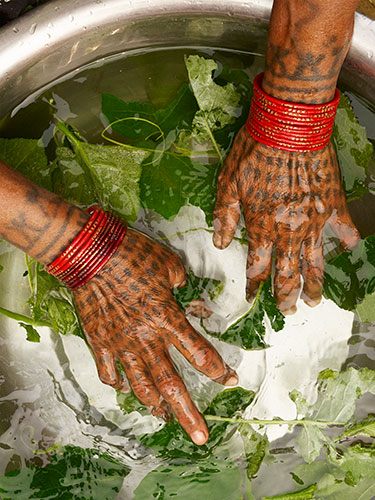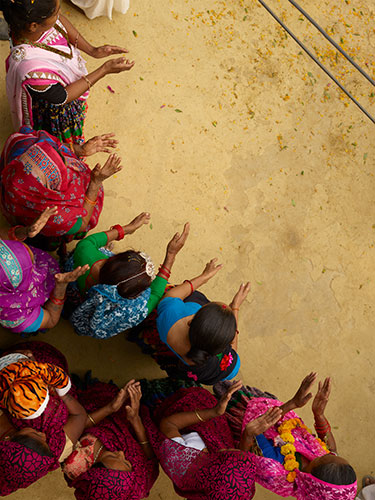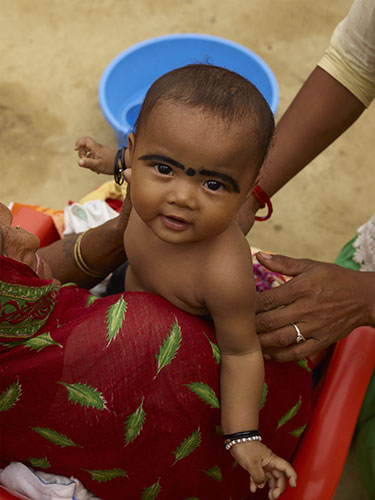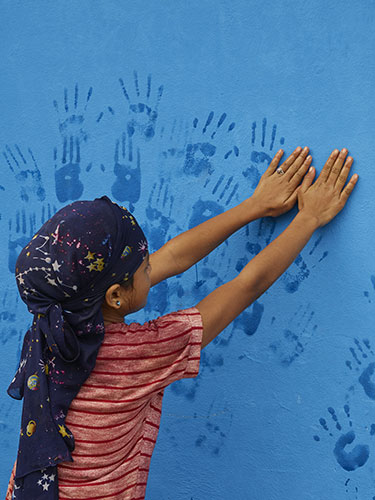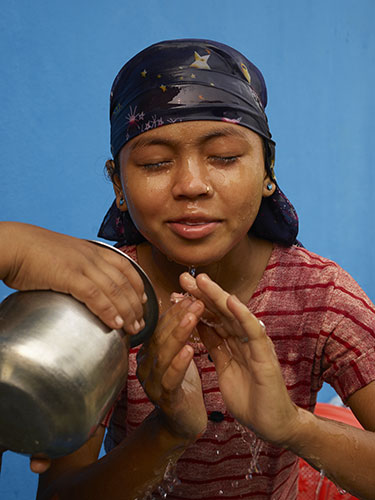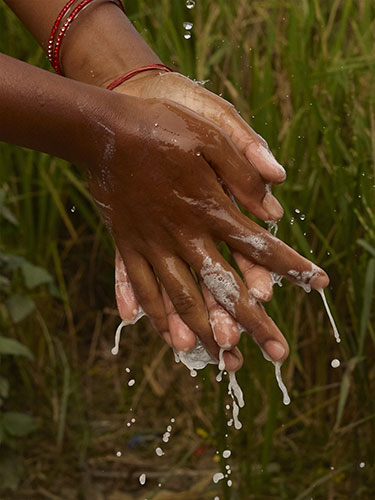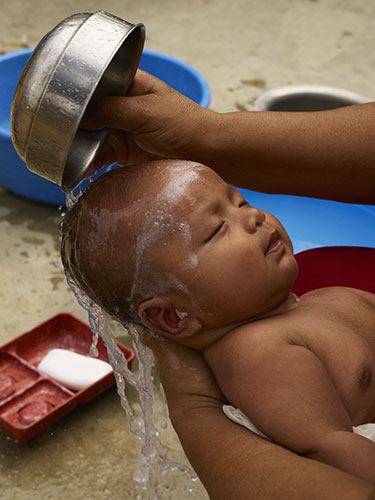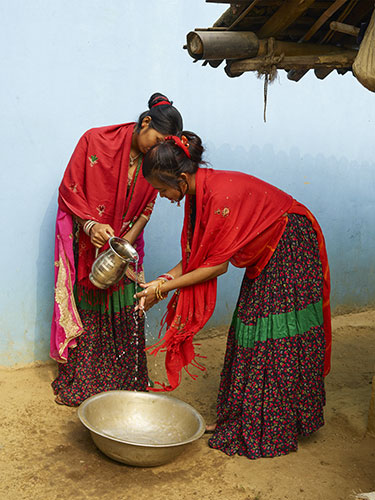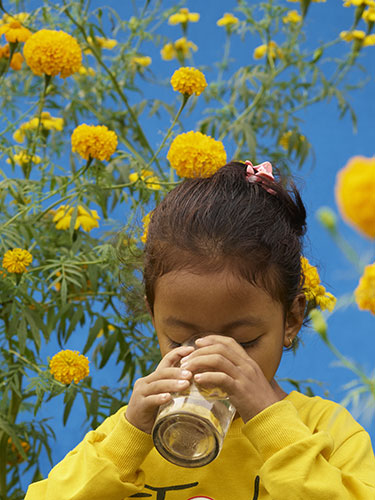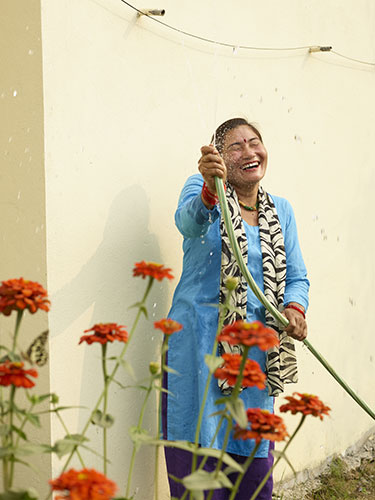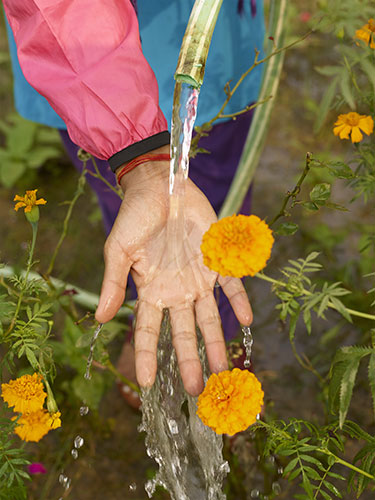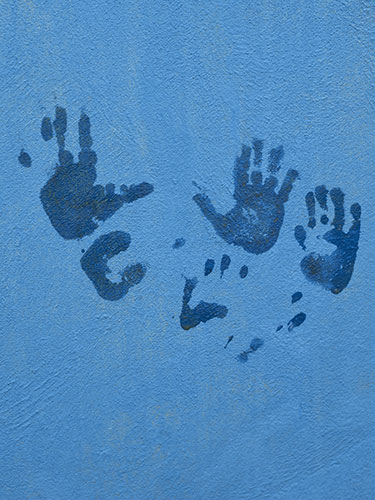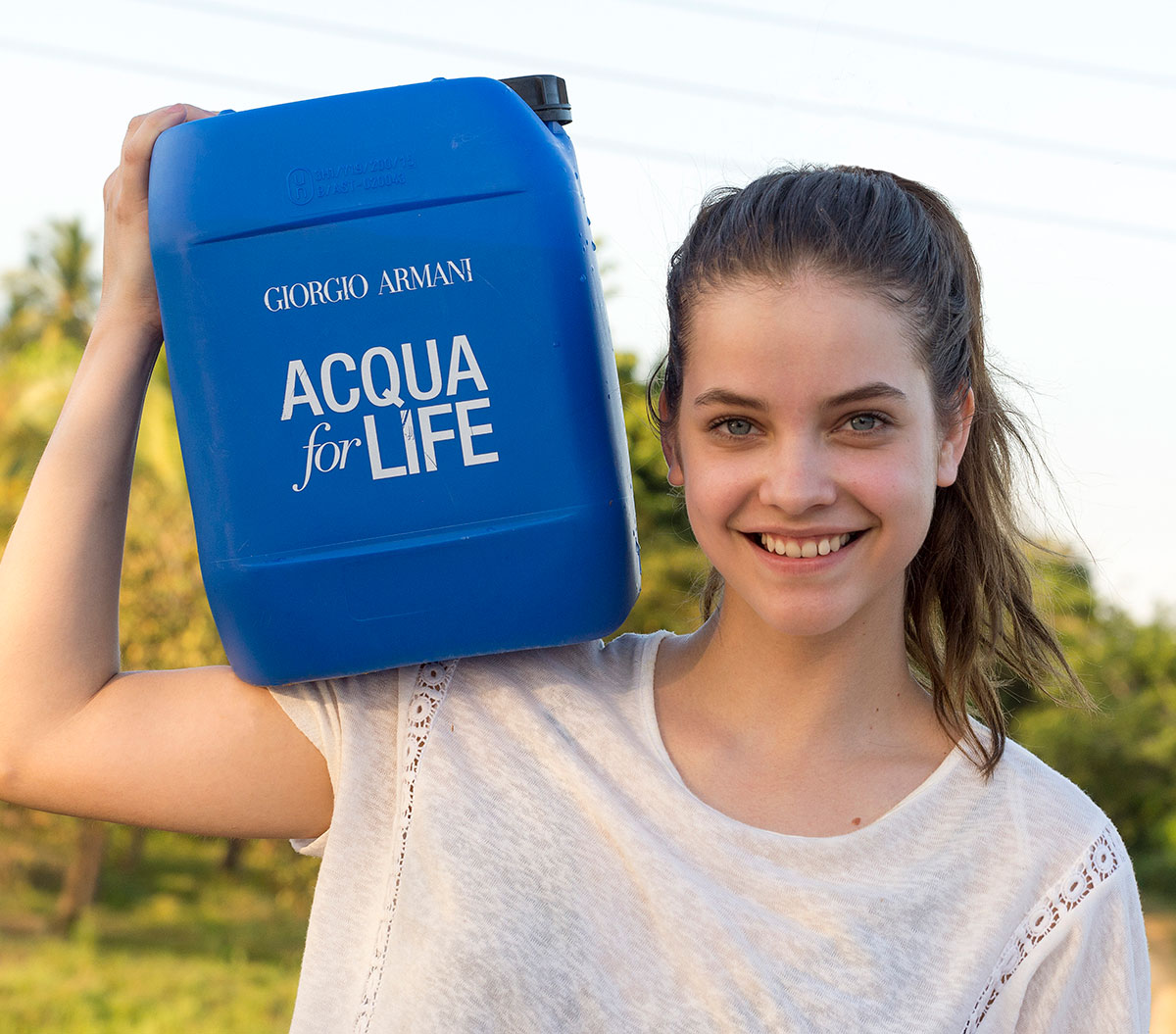 Your voice is powerful
Awareness drives decisions and behavior. Be part of a campaign and use the power of your voice to raise awareness about the water, sanitation and hygiene issues.
#ACQUAFORLIFE @ArmaniBeauty
CUSTOMER SERVICE
For any question,
please contact us.