Step 1: Prepare
Preparing your skin starts with a primer with spf to defend against harmful UV rays and to create a blank canvas of skin before applying face makeup.
Step 3: Unify
Face makeup should look like your skin.
Giorgio Armani foundations are designed to lift the skin tone and enhance the complexion.
The makeup look should be natural and glowing.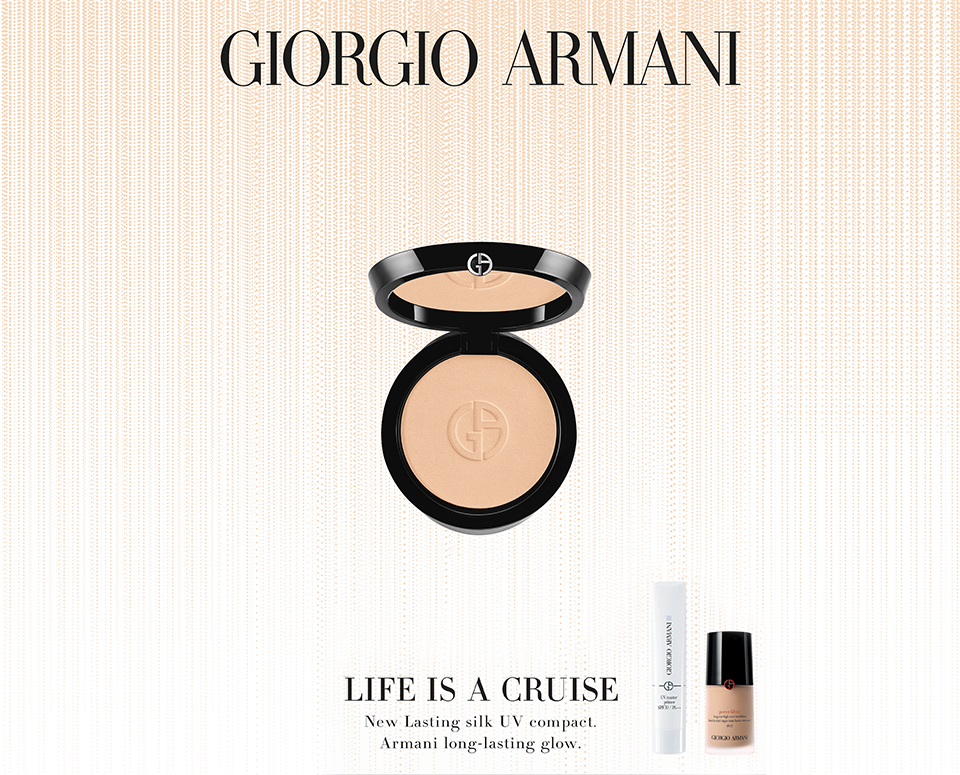 LASTING SILK UV COMPACT
New Lasting Silk UV Compact
SPF32 PA+++
Spotlight-proof Resistant Veil
Discover
Step 4: Highlight
Use illuminating makeup to instantly light up your skin, as if glowing from within.
Shop your step 4 favorites
YOU MIGHT BE ALSO INTERESTED IN
Customer Service
If you have other thoughts, concerns, comments or suggestions, please fell free to share them by filling out the form.
Send us an email